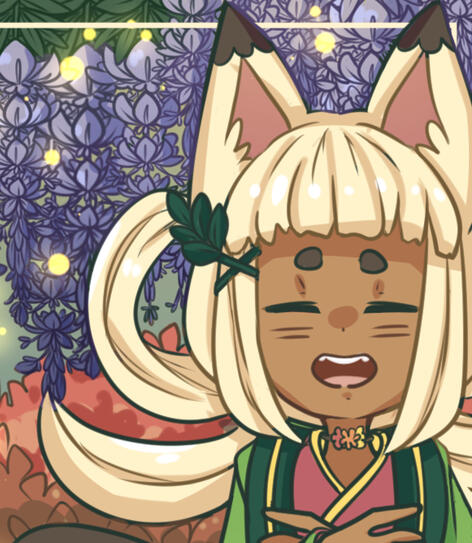 Piki
Freelance illustration
Cons Schedule
• Fanime 2019 (May 24th-27th) table number 408
---
News
June 2019: I'll be moving to my new home in Texas! All communication will be slower during the first week of the month.
---
June 2019: Will reopen my new store offering new items and my con catalog!
Hello, I'm Piki and welcome to my page! I am a freelance illustrator who does commission work and runs a small shop. I work from home with my fiance and two pups Shantotto and Kefka.

I work with Clip Studio Paint on my Wacom Mobile Studio Pro 16"

I open commission slots every month and do two slot types: illustration commissions and custom epoxy charm commissions. You can follow the link on my main page or here for pricing and information. I'm always open to inquiries and questions if you have any feel free to email me!

Thank you for checking out my page and I hope you enjoy what you see!
Commission Pricing Information
Commission Pricing Information
Add ons and extra charges
Commission Rules and Terms
How do I commission you?

Please go to my contact page to fill out my contact form, email me directly, or fill out my google form! I'll respond to you within 48 hours.

How long will my commission take?

Commission times vary due to my poor health, but will range between 2 to 5 weeks production time. I will get a sketch of your commission sent within the week you complete payment. If you have deadlines I will work with you to meet them, and in some cases charge a percentage fee for a rush order (5 days turnaround or less.)

When and how do I pay?

All payment is due before work begins on the commission, and all payments are through Paypal. Once details and quotes have been agreed upon, I will send an invoice to you via Paypal to setup payment.

I don't commission often, what do I send you?

In your email or contact please send your request, reference photos, details and specifics, deadlines if needed, best contact method (discord, twitter, email, etc.), and confirm the best email for Paypal.

What can I commission? What Can't I?

You can commission:
• Fanart
• OCs
• Anthro
• Suggestive content

You can't commission:
• NSFW
• Fetish
• Elderly people

I'm nervous, can I see progress as you go?

Of course! I usually only send the initial rough sketch and finished piece, but if you'd like to see lineart or flat color stages as well please let me know! Do keep in mind that I won't be able to continue a piece when I send the progress shot until I get a response from you.

If there are any additional questions not answered here, please feel free to contact me! I'm always happy to answers any and all questions!